Might as well go for two weekly posting goals, right?
We all thrift, we all craft, here are a couple of my finds/alterations!
(Tutorials to come!)
Released dart, circle skirt dress with pintucks!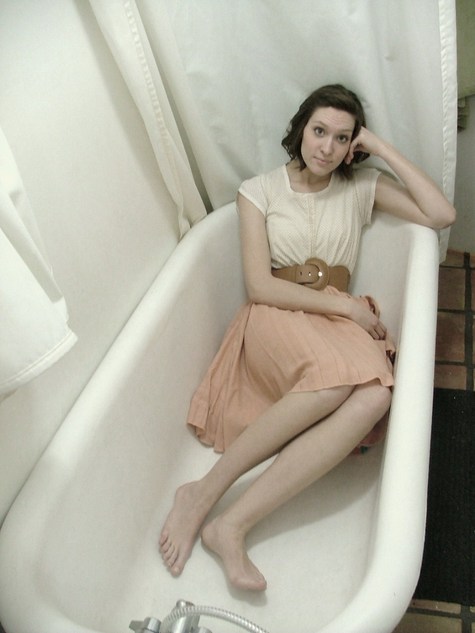 While shopping around the local thrift store I found this great peachy tablecloth, it was drapey, swingy, oh-so-soft, and already a circle begging to be made into a skirt. It also just so happened to go really well with a tiny heart print fabric I had been given.
I took a basic bodice sloper and converted the waist darts to ease and the bust darts to cute little pintucks going down the front of the top. (okay, so I may be a little obsessed with pintucks)
The table cloth was $2
and the fabric for the top was given to me
Throw in a couple bucks for elastic and thread and this dress added up to a whopping...
$4!
(Thanks Margeaux for modeling it for me!)