I know I just bought fabric for a skirt, but here is another one that's in the works: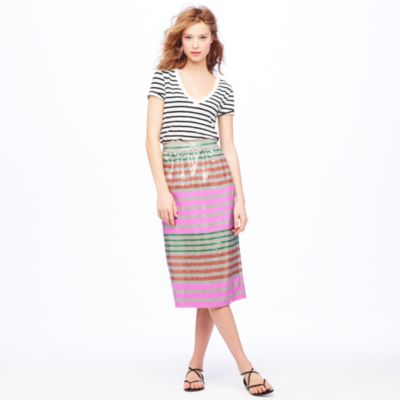 This one is positively COVERED in sequins...and is $850 from J Crew.
Ouch.
So here's the ingredients to the version I'm cooking up:
and
Glitter spray, about $5
Haha! Doesn't that just sound so ghetto-fabulous? Glitter painted skirt. Awesome. I've done my research though, and I'm feeling pretty informed that with the Lurex woven into the fabric that this little boost will give me the sheen I'm looking for. Also, since the fabric I found is lacking in the sequin department, I replaced that textural element with a seersucker, which will also help the glitter to reflect light in interesting ways, instead of along a flat surface.
----
I promise this is the craziest of my sewing list right now. :)